Chat, reinvented.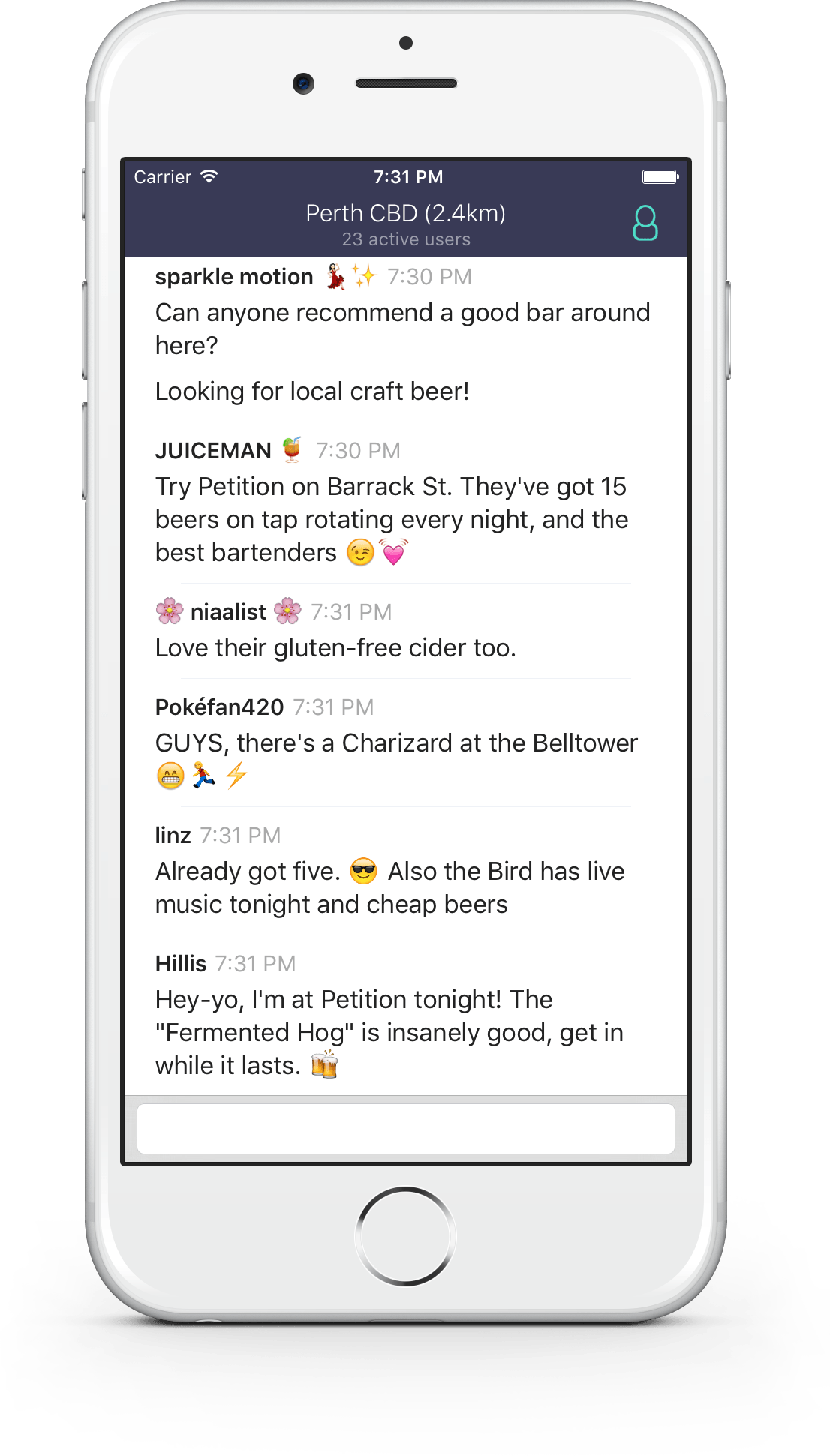 ❤️
Open
We want to bring back the curious spirit of the Internet; revive the feeling IRC, message boards, and newsgroups gave you.
Break out of a restrictive social network bubble. Open yourself to a diversity of opinions, ideas, and people.
🌎
Dynamically local
Chat areas adapt based on activity, so you'll always be in the conversation, whether it's around the world or around the corner.
Chat at the game, a festival, ask for local advice while traveling or just see what's happening in your neighborhood.
😎
Anonymous
No sign-up, no accounts.
Just open the app and chat instantly.
You'll get an automagically generated name like "sparkle motion ✨", or use your own.
Live chat preview
Choose an area below to see nearby activity around you in real-time!
A fully-fledged web client is coming very soon.

Note: locations are only accurate to city level in this web preview.